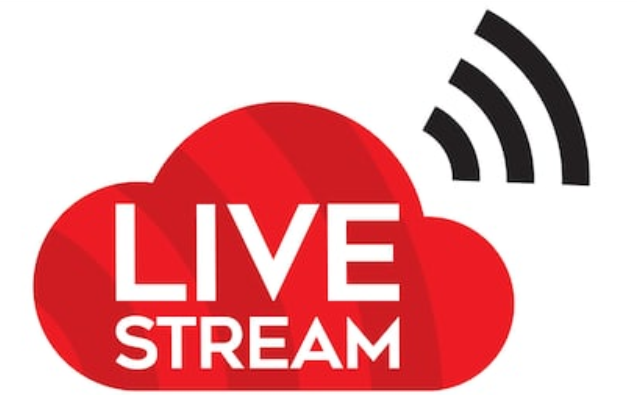 The Live Stream Link to the October 17th
9:30 Contemporary Worship Service
is here:
Laity Sunday
https://youtu.be/bh0kg_hWkFs
---
The Live Stream Link to the
October 17th
11:00M Traditional Worship Service
is here:
---
Cleanse us today, Jesus. Make us ready to stick close to you and work in God's vineyard, knowing that any good service is worthy, small or large.
When we turn away from you and try to go it on our own, we are weakened and ineffective. Bind us to you. We can't ask for anything more glorious than a true relationship with you.
Weekly devotions written by Coral Saxe are available on the website:
https://www.fumcsantarosa.org/weekly-devotionals.html
---
TOMORROW!
Are you interested in becoming a full member of First United Methodist Church of Santa Rosa ?
A New Member Class will be offered on
Sunday afternoon, October 17th at 3 pm.
This class will be for people who have been active in another congregation at some point,
and now want to officially join this congregation.
At this time the plan is to meet in person for the 90 minute class.
Please call the church office to express your interest in this class. 707.545.3863.
---
Please complete Survey #3 by Monday 10/18. Hard copies will be available on the patio or you may complete it online.
https://www.fumcsantarosa.org/survey
Please take a minute to offer your feedback on the three worship services during this most recent testing phase.
We ask that surveys be returned this week and no later than OCTOBER 18
---
Please consider giving Fair Trade Chocolate Minis this year at Halloween! It's guilt-free: Good Chocolate for Giving, and Fair Trade for Justice. Even if the trick-or-treaters stay at home this year, you can celebrate Halloween with guilt-free Fair Trade Chocolate Minis with your family. The current world-wide pandemic affects farmers everywhere, and they need your support, too. Two chocolate minis make a nice Halloween treat. The kids really love them! We have both milk and dark chocolate Fair Trade Minis: small bite-sized pieces of great chocolate!
We stock some minis, but we can order what you need in time for Halloween
if you let us know by October 18.
---
Our Annual Snowflake Bazaar will be held on Saturday, November 13 from 10:00 am - 2:00 pm. Due to Covid Regulations we all must wear masks to be admitted are we are not allowed to serve food or beverages in the building. This will change the looks and sounds or the bazaar, no choir singing Christmas Carols, no gigantic potatoes served with all the toppings you could imagine, no leisurely lunch with friends. Ruth Circle will be having a homemade pie sale for take out, either with pieces of pie or whole pies. We'll have our regular Cookie Walk where you may choose your favorite kinds and pay by the pound. We'll have our usual booths with breads, jams, jellies, etc., embroidered tea towels, Christmas Crafts and decorations will all be available and of course GRANDMA'S ATTIC with all the favorite White Elephants for sale. We also need you to save your White Elephants for us. One person's junk can be another person's treasure. Bring them to Fellowship Hall on Friday, November 12, the day before the bazaar. Preschool and Children's Commission will be there too. Hope to see you there!
---
Both our congregation and the Worship Team of the Annual Conference would like to pray with and for you. If you would like to share your prayers with the congregation and/or the Worship team for the Closing session of the Annual Conference, please let us know
Contact Elizabeth for inclusion in the FUMC Caring Corner slideshow:
elizabeth.walton@fumcsantarosa.org
Complete the online form for the Annual Conference:
https://calnev-reg.brtapp.com/PrayerRequests
---
Sunday Bible Study with Gale Corson
Bible Study, October 17; 1:30 pm
What did the "Lord's Prayer" mean to Jesus' disciples when he taught it to them 2000 years ago? It must have meant a lot because we still repeat it today – probably the one prayer most often recited in group worship around the world. Our Bible Study group continues to explore those meanings and invites you to participate.
Contact Gale Corson for the Zoom Link
galechap@aol.com
---
This service will be live streamed for those who would prefer to honor Norm's life from the comfort of their homes. Please tune into the FUMC You Tube channel with this link.
https://www.youtube.com/watch?v=XSgndJVnM6Q
---
---
Ladies Book Study
The Sum of Us
by Heather McGhee

As stated on the inside flap of her book: "In the 1950's and 1960's, white officials in communities across the country opted to drain their public swimming pools rather than integrate them. Generations later, America still hasn't recognized that racism has a cost for everyone. But our future can look different."


NEWCOMERS WELCOME!
Contact Ruth Moore for the Zoom Link
e
nglandruth@aol.com
---
FUMC Outreach & Service offers Fair Trade coffee, tea, olive oil, and chocolate at cost and does not make a profit on any sale.


Fair Trade Products are available each
Sunday morning on the Patio.
---
Thank you for continuing the ministry of Christ
among us and through First UMC!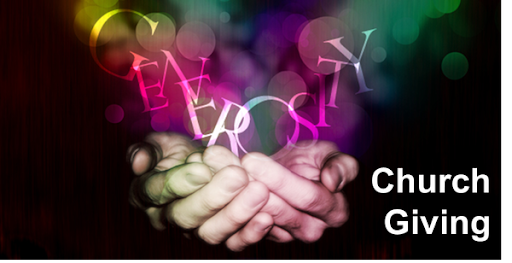 Set up automatic withdrawal or Bill Pay from your bank account. Our Office Operations Manager, Janis Brewster, can assist. Email her at
janis.brewster@fumcsantarosa.org
or leave a message at 545-3863, ext. 204.
Give online through our website at
www.fumcsantarosa.org
(Give Tab, Click either Give Online Now or Pay My Pledge.)
Funds are transmitted through Donorbox.
Click the button to view the playlist of past worship services.
Click the button to visit our website and find out more about FUMC!
Click the button to access our newsletter
with articles written by our pastors and ministry leaders.

Click the button and be sure to like and follow our page!