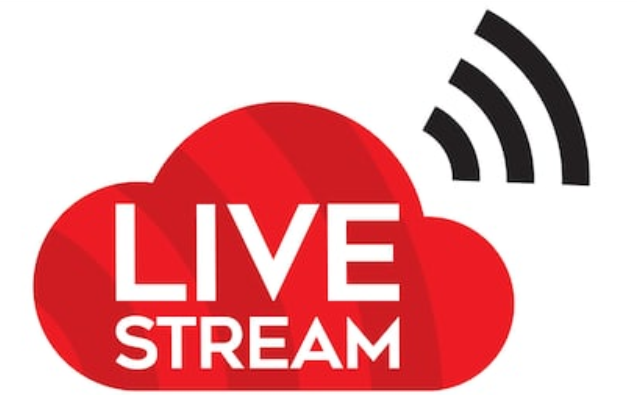 The LIVE STREAM link to the July 18th
10:00 am worship service is here:
This same link is to be used should you wish to view the recording of the service at a later time.
---
The newly ordered name tags have arrived!

Please see Elizabeth on the Montgomery Patio this Sunday to claim yours.
---

This Sunday, July 18th, Outreach and Service will receive your donation for United Methodist Student Day. You may bring your offering to church on Sunday,
or mail it to the office this week.


---
In the mailing you should have received this weekend,
you will see two questionnaires.
Please use the hard copy and return envelope to mail them back
OR
complete the surveys on the website:
https://www.fumcsantarosa.org/survey.html
Thank you for taking the time to help us understand your
recent worship experiences
---
The first 2 webinars in the series were outstanding!
I'd like to share this opportunity with our whole church family.

~John Creager
To better understand the case for reparations, this webinar will examine the history of our unjust past and the legacy of slavery. It will also examine H.R. 40 as a step towards a more just future.
Our speaker will be Dr. Earl Lewis, Thomas C. Holt Distinguished University Professor of History, Afroamerican and African Studies, and Public Policy at the University of Michigan; Director of Center for Social Solutions, former President of the Andrew W. Mellon Foundation, and former Provost at Emory University.


---
~Hey Youth~
Save the Date!
July 23rd
Time- TBD

Pastor Peter and Sonda Anderson are planning an outing with our Youth Group. Stay tuned for details!!
---
Redeemer, we sometimes doubt your power to heal our divisions and bring new light and life, every day. We forget to live as redeemed people. Renew our faith so we can help build your peace.

Weekly Devotionals by Coral Saxe
are found on the website here:
https://www.fumcsantarosa.org/weekly-devotionals.html


---
Vacation Bible School is Back!!!
We have been approved to hold an in-person VBS this summer!
We will discover what it means to recognize emotions, have compassion for ourselves and others and celebrate our differences!
August 3rd-5th
9:00-11:30am
Stony Point

Use this link to register your child (4-11 years)
https://www.fumcsantarosa.org/vacation-bible-school-2021.html
---
The Outreach and Service Commission is once again sponsoring a SCHOOL SUPPLY DRIVE to collect backpacks and school supplies for the children served by The Living Room.
For the first time,
our youth will help assemble the backpacks and
the School Supply/Backpack giveaway will be held at our Stony Point Campus
!
Collection times will be on Saturday July 24th & Saturday, July 31st from 10 am-noon on the Montgomery Patio. Collection boxes will also be available at Sunday services.
SUPPLIES NEEDED:
backpacks, small, for young children
backpacks, sturdy large, for older students
washable markers, broad & fine point
pocket folders,
binder paper, with & without holes,
erasers, large & pencil cap
wide & narrow ruled 3-ring binders
small Kleenex packets & hand sanitizer
1" & 2" composition books
story books for all ages (both Spanish & English)
spiral notebooks
compasses & protractors
small notebooks
coloring books
pads of lined writing paper
washable glue
construction paper
rulers
pencils
scissors
ballpoint pens
small dictionaries
crayons & colored pencils
stickers
---
Hymn Lovers- Take a Look!
What a treat to be blessed by the singing of Pastor Peter's wife, Da Hye, last Sunday! She has a personal goal of recording the music of the UMC Hymnal and has uploaded quite a few songs to her personal YouTube page.

Check it out!
Use this link to view and Subscribe to her page- It's Free!
https://www.youtube.com/channel/UCtQZwdm-9621paN64TFDsFA
---
Soul Care Continues!


Soul Care will resume meeting on Thursday evenings from 7-8pm via Zoom.

We will share our challenges and how we see God working in our lives, and pray for each other.
Contact Elham Rafla-Yuan for the weekly reading.

ZOOM CODE:
---
Norm Bryan's class is working on a study of the book
Sermon on the Mount, A Beginner's Guide to the Kingdom of Heaven
by Amy-Jill Levine.

Contact Norm for the Zoom Code


---
Tuesday Afternoon Women's Group


The new book we will be reading is Kindness and Wonder: Why Mr. Rogers Matters Now More Than Ever by Gavin Edwards. Please let Cathie Bryan know if you are interested in joining us via Zoom. cmbryan@earthlink.net
Tuesdays at 1:30 pm.
Our discussion lasts about an hour via Zoom.
---
Ladies book study!

Friday Mornings
10:00-11:30am

Here is the link to purchase the book:
https://www.amazon.com/Strangers-Their-Own-Land-Mourning/dp/1620973499/ref=sr_1_1?dchild=1&keywords=strangers+in+their+own+land&qid=1622834113&sr=8-1
Contact Ruth Moore for the Zoom Link
---
"Farming is the single largest employer in the world. Yet millions of people who grow our food are not earning enough to feed themselves and their families. We are working to change this injustice through our simple yet powerful approach—making trade fairer for the people who grow our food."
~ Fair Trade America Publication

FUMC Outreach and Service Commission offers Fair Trade coffee, tea, olive oil, and chocolate at cost and does not make a
profit on any sale.
Fair Trade Products are available each Sunday morning on the Patio, or may be ordered online at:
---
Thank you for continuing the ministry of Christ
among us and through First UMC!

Set up automatic withdrawal or Bill Pay from your bank account. Our Office Operations Manager, Janis Brewster, can assist. Email her at
janis.brewster@fumcsantarosa.org
or leave a message at 545-3863, ext. 204.
Give online through our website at
www.fumcsantarosa.org
(Give Tab, Click either Give Online Now or Pay My Pledge.)
Funds are transmitted through Donorbox.
Click the button to view the playlist of past worship services.
Click the button to visit our website and find out more about FUMC!
Click the button to access our newsletter
with articles written by our pastors and ministry leaders.

Click the button and be sure to like and follow our page!