Sunday, March 7th Worship Service
will be here:

John 2:13-22 | 1 Corinthians 1:18-25
---
Please remember to prepare your personal Communion elements this week for either the Worship Service or the Prayer and Share Gathering on Sunday at 11:00am.
---
Prayer and Share Sundays at 11:00am
Join with this Zoom Link
https://us02web.zoom.us/j/88906429480?pwd=WHhrZTA5NFZVZ05URXVsa0U2QzhnQT09
Meeting ID: 889 0642 9480
Password: fumcpray
One tap mobile +16699009128, 88906429480#, 1#,472760
---


Eleven meetings (9 Zoom and 2 in-person) have been planned to provide the opportunity for questions to be answered and voices to be raised regarding the
Next Steps for FUMC report .
Please sign up for one or more meetings to
participate in the conversations.
Sunday, March 7 at 3:00pm
Thursday, March 11th, at 10:00am
Monday, March 15th at 7:00pm
Thursday, March 18th at 3:30pm
Saturday, March 20th at 4:00pm
Monday, March 22nd at 10:00am
Wednesday, March 24th at 7:00pm
Saturday, March 27th at 9:00am
Monday, March 29th at 2:00pm
IN- PERSON on the STONY POINT PATIO
Saturday, March 13th at 3:00pm
Saturday, March 27th at 3:00pm

Codes for this
Week's Conversation Meeting

Sunday, March 7 3:00 p.m.
Zoom Link:
https://us02web.zoom.us/j/84996158892
Phone 1-669-900-9128, Enter Meeting ID 84996158892#
---
AARP-Tax Aide packets with information on how to begin this years' tax return preparation are available only at Franklin Park.
Thursday, March 4th
10am-12pm
---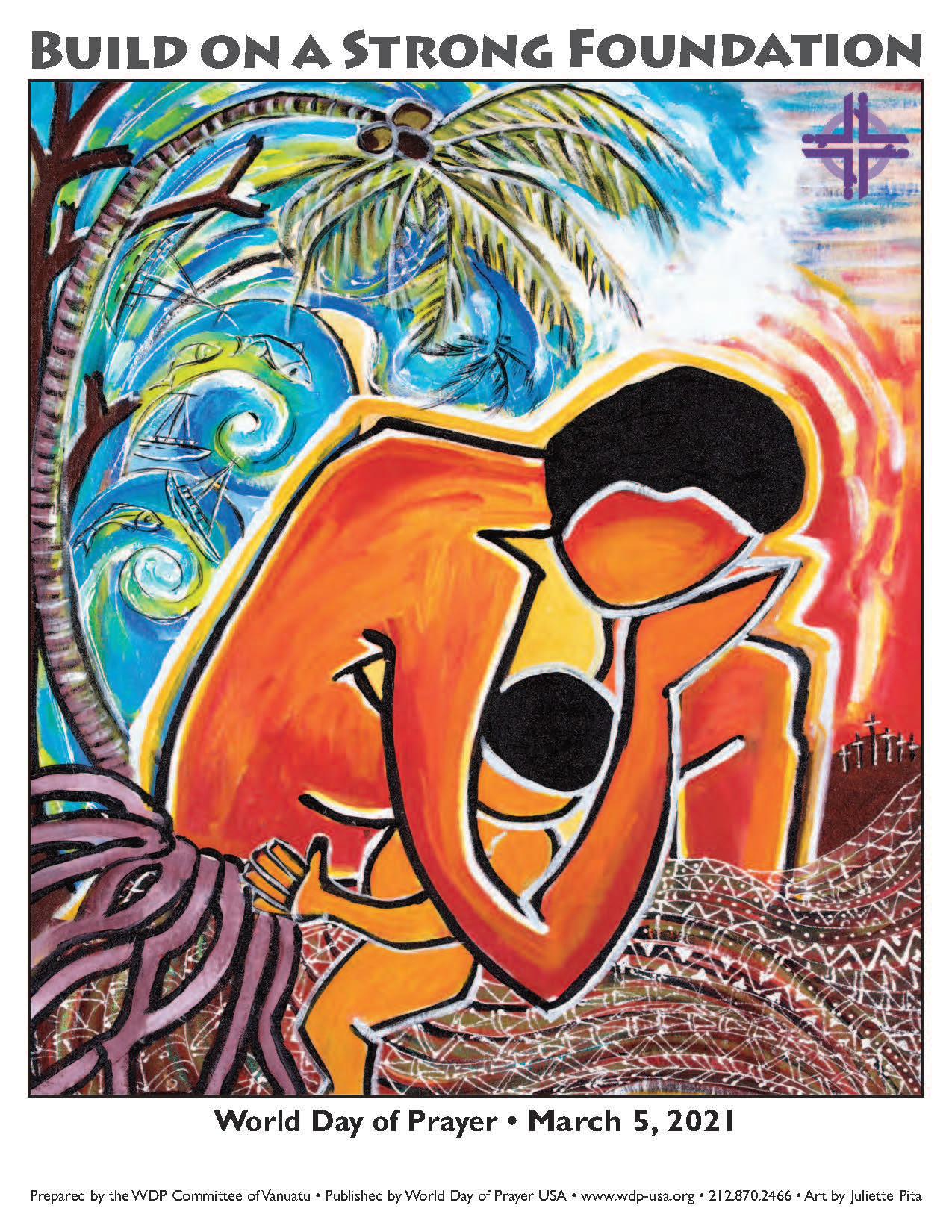 World Day of Prayer Service
Time: March 5, 2021
10:00 am

The Los Rios Leadership Team invites you to participate with others in the Los Rios District to join Christian women from 140 countries around the world in prayer. We will be praying together with, rather than for, those in the world in need of prayer support.

The 2021 program was written by the World Day of Prayer women of Vanuatu. The theme is Build on a Strong Foundation based on Matthew 7:24–27. The program will be led by members of the Los Rios Leadership Team.


---
FISH Food & Just for the Principal
Drop Off
Saturday, March 6th
10am-12pm
The combined Discernment & Financial Planning Group Report and a FAQ sheet will also be available if you would like a printed copy.
---
Again and Again: Lent 2021
Small Group Devotional Time
Tuesday Nights at 7pm; February 23 - March 30
If you are feeling unsettled, uncertain, or unsure about this present moment, it is time to remember that God's call to us is clear. God invites us, again and again, to listen, to return, and to love. This Lent, we'll receive this invitation together, and gather each week to walk through our Lenten devotional booklet via Zoom. Booklets will be distributed before Lent. Contact Pastor Lindsey with questions, to request a specific group, or to RSVP.
---
Topic: Lenten Study - Words of Life
Time: March 7th 2021
1:00 PM
Join Zoom Meeting
Meeting ID: 835 4111 4282
Passcode: 377660
---
The Companions In Christ

(Tuesday afternoon Women's study group)
will be starting a Lenten study,
What Every Christian Needs To Know About Passover,
by Rabbi Evan Moffic. It begins on
Tuesday, February 23rd, from 1:30 to 2:30 on Zoom.

Please email Cathie Bryan, cmbryan@earthlink.net, if you are interested in joining the class. The books are $10.00 and have been pre-ordered from Cokesbury.
New faces are always welcome!
---

Special Charge Conference
Saturday, March 13, 2021
9:00 a.m. at beginning of Church Council

The purpose of this meeting is to approve the Pastor Compensation Package for Pastor Janette Saavedra effective July 1, 2021.
Join Zoom Meeting
Meeting ID: 898 0815 3251
Passcode: 885383
One tap mobile
+16699009128,,89808153251#,,,,*885383#
---
Special Offering - March 14th
Use the envelope sent home in January or donate online.
---
What is Fair Trade?
Fair trade is a

global movement

made up of a diverse network of producers, companies, consumers, advocates, and organizations putting people and planet first.
Based on the simple idea that the products bought and sold every day are connected to the livelihoods of others, fair trade is a way to make a conscious choice for a better world. A choice for Fair Trade Certified™ goods is a choice to support responsible companies, empower farmers, workers, and fishermen, and protect the environment.
Fair Trade is a justice project of the
FUMC Outreach & Service Commission and does not
generate a profit on any sale.
Order Online at:
https://www.fumcsantarosa.org/fair-trade-store
---
Thank you for continuing the ministry of Christ
among us and through First UMC!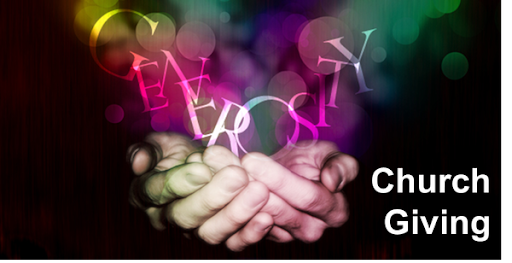 Mail your check to First UMC, 1551 Montgomery Drive,
Santa Rosa, CA95405.
Set up automatic withdrawal or Bill Pay from your bank account. Our Office Operations Manager, Janis Brewster, can assist. Email her at
janis.brewster@fumcsantarosa.org
or leave a message at 545-3863, ext. 204.
Give online through our website at
www.fumcsantarosa.org
(Give Tab, Click either Give Online Now or Pay My Pledge.)
Funds are transmitted through Donorbox.
Click the button to view the playlist of past worship services.
Click the button to visit our website and find out more about FUMC!
Click the button to access our newsletter
with articles written by our pastors and ministry leaders.

Click the button and be sure to like and follow our page!