Disappointment seems to be a common experience these days.  Things aren't the way they used to be, nor the way we want them to be.  The best we can do is be creative in adapting to the limitations placed upon us. 
In the meantime, Dr. King reminds us not to lose hope, which is infinite.  Imagine a spring in the ground that wells up with hope, bubbles of hope always gurgling close to the surface.  Hope is everpresent, sometimes unseen, but always eager to open our vision to the rich possibilities of God.  May you taste the gift of infinite hope given by God.
          
O God, things are not exactly as we'd like them to be.  We are anxious about what the weeks ahead will hold.  Nothing is normal anymore.  We grieve all that has been lost or changed.

Help us to live into the mystery of the unknown, trusting that You are at work.  Receive our disappointments, and compost them into new life.  Quench our aching thirst with droplets of hope to sustain us and lead us forward with courage.  In the name of your Hope Child, we pray.  Amen.
---
The worship service link for
Sunday, December 6th will be here:
  #morepeace  
---
---
We hope you will take our brief survey to let us know what's working and how the church can better meet your needs.  Please return the paper copy you received in the Thanksgiving letter or you may complete the survey on our website a

t

www.fumcsantarosa.org/survey

.
Please ensure that your survey is returned by
Sunday, December 6th
---
What's going on in the Youth Room? 
Join the UMYZoom on Dec 6 to find out!
Contact Su Rood Cox for the Zoom login information
---
A Virtual Art Gallery offered by
FUMC Gallery 1551
 https://www.insideoutthere.com/this-is-my-story-women-and-homelessness/
This project provides an intimate look at the lives of women who are or who have been homeless. During my year and a half of volunteering at The Living Room, I made friends with the women and children, led art and meditation groups, and sketched stories of the activities. 
As women got to know me, they talked about their lives, let me sketch their portraits, and helped me to to tell their stories. When the pandemic hit and the doors were shut on indoor services, I sketched the transition and switched to portraits of women wearing masks as they came for the food and other services at the outdoor location.
By sharing the women's stories in a unique and relatable way, the portrait stories help to erase judgment and encourage empathy towards a group of individuals who have been dehumanized by society. Each story is unique and  breaks down the illusion of a "typical homeless person". 
Like me, you may find yourself wishing that you could know them more personally, to learn how they found the strength to deal with adversity, including surviving without a home. My own life has been immeasurably enriched with these encounters and the generosity of women willing to share their difficult stories.
-Susan Cornelis 
---

This Saturday, December 5th
members of the Outreach and Service Commission and Children's Ministry Commission will be at the Montgomery Patio from 10am-12pm to receive your donations.

FISH Food Pantry groceries
Just for the Principal of It Banks
Socks and Underwear
 Giving Tree Gifts
 
---
Devotionals by Coral Saxe are found at this link:
---
Special Charge Conference
A Special Church Conference will be held
Tuesday, December 8 at 12:00 p.m.
via Zoom for the sole purpose of adjusting Pastor Lori's 2021 compensation package to reflect a change in her health care insurance.  All church members have a vote at a Church Conference.  If you'd like to participate, click the link below in your computer browser.
https://us02web.zoom.us/j/89439942575?pwd=a0JVQ1h6Y1RmT0dwdVdrVVpVbEtjQT09
Meeting ID: 894 3994 2575
Passcode: 198958
OR you may call in by dialing 16699009128;
Entering Meeting ID 89439942575# and Passcode:  198958#
---
Our advent devotional offering this year is based on poems by Maya Angelou. You may find the devotional booklet on our website at this link
https://www.fumcsantarosa.org/advent-devotional.html
(Contact office for password)
Contact the church office if you would like a hardcopy booklet mailed to you.
---

Advent Study: Making Room by Ed Robb
Learn how to make room in your heart for God and neighbor this Christmas.
One of the things we love most about Christmas is gathering with dear family members and close friends to celebrate Christ's birth. That's an important part of the season, but Dr. Ed Robb, author of Making Room, says if we look at the Advent story we'll quickly learn that the focus of the coming of the newborn king is outward. This four-week study explores the warmth of welcome at Christmas following interactions with the Holy Family, the shepherds, and the magi. The story of Christ's birth encourages us to widen our borders and increase our sense of community—and make room for others.
NEW LINK for December 6th: 
---
Tea Towels are available!
Our needle workers have been keeping busy these past few months! If you are interested in purchasing hand sewn/painted tea towels, please contact Diane Jackson.
---
Join Zoom Meeting
Meeting ID: 850 2348 9124
Passcode: 1234
One tap mobile
+16699006833,,85023489124#,,,,,,0#,,1234# US
---
Soul Care
Thursdays, 7:00 p.m.

For the Advent season, we are using the Advent Devotional based on poems by Maya Angelou.  Dec. 3 we will focus on Week 2, Peace.  All are welcome. 

Join Zoom Meeting
https://us02web.zoom.us/j/83496643958?pwd=TGI5czRoZitaMGt5eEtGR2VtQ2J6Zz09
Meeting ID: 834 9664 3958
Passcode: fumcsoul
 
Or call 1-669-900-9128 Meeting ID: 83496643958#  Passcode: 321434#
---

Blue Christmas Service
Monday, December 21, 7:00 p.m. via Zoom
Zoom link will follow
 
Are you feeling a bit "blue" this season?  Missing someone special in your life?  Overwhelmed by the cumulative losses of this year?  We'll gather to acknowledge that Christmas is a difficult time for many.  Readings, prayer, music, and sharing will provide an opportunity to acknowledge the "blues" and invite God's healing presence.

 
---
Gift giving couldn't be easier!
                            Just think:
Safe shopping with no lines to wait in; free personal
delivery right to your door; and the best part is that your purchase ensures a Merry Christmas for the Fair Trade farmers and your loved ones!

Order Online at:
---
Thank you for continuing the ministry of Christ
among us and through First UMC!
 
Mail your check to First UMC, 1551 Montgomery Drive, Santa Rosa, CA95405.
Set up automatic withdrawal or Bill Pay from your bank account. Our Office Operations Manager, Janis Brewster, can assist. Email her at

 
janis.brewster@fumcsantarosa.org
 

or leave a message at 545-3863, ext. 204.
Give online through our website at

 
www.fumcsantarosa.org
(Give Tab, Click either Give Online Now or Pay My Pledge.)
  Funds are transmitted through Donorbox.
---
We the people of First United Methodist Church of Santa Rosa commit ourselves to the mission of growing loving communities of faith centered on Jesus that express themselves through both personal spirituality and social responsibility, reaching up to God and reaching out to all people in God's love.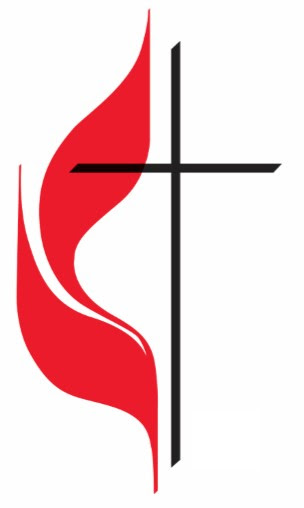 Missed a service?
Click here to view a listing of all recorded
worship services.

Newsletter

Learn more about the ministries at FUMC through articles written by our pastors and ministry leaders.

Visit us online to get the latest news and happenings