Today is an appropriate time to remember the poem by Emma Lazarus inscribed upon the Statue of Liberty.  My Grandfather set foot upon Ellis Island when he emigrated from Germany in 1906. 
The New Colossus
 
Not like the brazen giant of Greek fame,
With conquering limbs astride from land to land;
Here at our sea-washed, sunset gates shall stand
A mighty woman with a torch, whose flame
Is the imprisoned lightning, and her name
Mother of Exiles. From her beacon-hand
Glows world-wide welcome; her mild eyes command
The air-bridged harbor that twin cities frame.
"Keep, ancient lands, your storied pomp!" cries she
With silent lips. "Give me your tired, your poor,
Your huddled masses yearning to breathe free,
The wretched refuse of your teeming shore.
Send these, the homeless, tempest-tost to me,
I lift my lamp beside the golden door!"
When Emma Lazarus wrote this poem in 1883, immigrants were entering the United States in great numbers, including Italians, French, Greeks, and Russian-Jewish refugees, among others. "The New Colossus" is an Italian sonnet written by a Jewish-American woman, celebrating a statue forged in France, contrasting it with one in ancient Greece.
 
This new colossus, Lazarus insists, is "not like" the Greek Colossus, domineering and male, which in the third century BCE stood at the harbor of the island of Rhodes, like some conquering warrior and guardian. No, this statue holds a beacon in her hand, signaling nothing less than "world-wide welcome." Her name is "Mother of Exiles." She is unarmed, a light in one hand and a votive tablet in the other.
Such tablets were common in ancient Greece for inscribing prayers, or in any case, aspirations.  On this particular tablet is the date the United States formally broke from English rule: July 4, 1776. It is as if she says, We aspire to be free - now come, all you who yearn for freedom.
 
She is herself the personification of freedom, the Roman goddess Libertas. She might be compared with Eugène Delacroix's 1830 painting, Liberty Leading the People, in which Libertas carries a battle flag and gun.  Lazarus' version of Libertas is an image of peace and hospitality. In the decades since the poem's writing, some have sought to recast her as a guard keeping people out.  But Lazarus' poem stands as a reminder that this isn't the old colossus, but rather a new one.  Far from keeping people out, Lady Liberty, that "mighty woman with a torch, whose flame / Is the imprisoned lightning," is welcoming us in.
 
Gracious God, we are grateful for the liberty that many enjoy in this nation.  We confess that not every citizen has been afforded equal rights and freedom.  Some have been held in bondage by chain, law, prison, fear, or hate.  Forgive us for using our freedom to enslave others.  Cleanse our nation of impurities that have marred the fabric of her soul.  Rekindle in us the hospitality of Lady Liberty.  Shine your light of love upon the huddled masses yearning to breathe free this day.  Amen.
---
 Sunday, July 5th
Worship link is here:
https://youtu.be/4b37Hm2hV58
Offering Compassion 
Feeding of the 5000: Matthew 14: 13-21
Please remember to register your attendance on the FUMC website!
---
Sunday, July 5th we will celebrate Holy Communion during our recorded Worship service and during the Prayer and Share time Sunday at 11:00 a.m.
  For participating in this sacrament at home, please prepare a slice or small loaf of bread, tortilla, or rice cake, and a small cup of juice.  Following communion and prayer, there is an opportunity to share what's happening in our lives, as at "coffee hour."  Bring your own coffee and donut!
---
Prayer and Share

Sundays
11:00am
Join Zoom Meeting
https://us02web.zoom.us/j/88906429480?pwd=WHhrZTA5NFZVZ05URXVsa0U2QzhnQT09
Meeting ID: 889 0642 9480
Password: fumcpray
One tap mobile
+16699009128, 88906429480#, 1#,472760#
---
Join us
TOMORROW  AFTERNOON
for a fun and fellowship event!
Let's gather for fun, fellowship
and a show and tell party!

Sunday, July 5th
2:00pm
via Zoom

 
Be ready to show a favorite souvenir and tell a
short (1 minute)
story of your travels within the USA!
Join Zoom Meeting
https://us02web.zoom.us/j/81521507901?pwd=QktwQm55TnVJTTdrN1ZNK2QwRXVSUT09
Meeting ID: 815 2150 7901
Password: 132071
One tap mobile
+16699009128,,81521507901#,,,,0#,,132071# US
 
From your phone, dial 1-669-900-9128, Meeting ID 815 2150 7901,
Password 132071
---

Devotional for the week of July 5th

 
The disciples thought they were being helpful by sending away the crowd to care for themselves. They couldn't imagine doing more. Open our imaginations and our eyes by opening our hearts with your grace, Jesus.



You may find the weekly devotionals prepared
by Coral Saxe at this link:
---
Zoom Bible Study
Sunday afternoons at  1:00pm
This letter by Jesus' half brother talks about the practical aspect of the Christian Faith. No book needed, just your Bible. If you're interested, contact Norm Bryan 
nlbryan@earthlink.net
---
 July 5th Children's Worship  as offered by Lafayette UMC, Lodi UMC, Community UMC of Shasta Lake, Fair Oaks UMC, First UMC, and First Taulangau UMC!
https://youtu.be/8gd7DN7V7x0
---
Virtual Vacation Bible School
Registration is now OPEN !
https://www.fumcsantarosa.org/vacation-bible-school-2020
Invite your children,
grandchildren and neighbors!
(Ages 5-10)
Registration deadline is July 20 to receive the at-home craft/ learning kit.
As we look around the world, what becomes clearer each day is our deep need for compassion - now more than ever. The goal of Compassion Camp is to help our kids cultivate compassion for each other, ourselves, and the world.

Over the week, we will examine different places in our lives where we can cultivate compassion through music, movement, arts & crafts, Bible stories and a Kindness Challenge!  Together, we will experience God's expansiveness and inclusive love and learn how we can share that love with others.
Donations of Pint or Quart size Mason Jars (no lids), 
Various colors of Yarn and newspaper are welcome.
Contact
elizabeth.walton@fumcsantarosa.org
with questions or to arrange pick up of materials.
---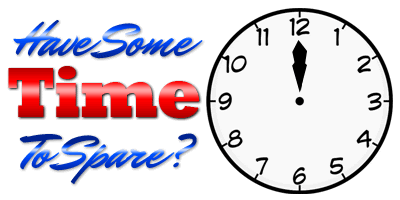 Looking for a meaningful way to spend your time this summer?  Here are some opportunities to serve through FUMC and with some of the agencies which we support in Santa Rosa.  Let Pastor Lori know if you have additional opportunities to share.  Together we can make a difference in this difficult season.
https://www.fumcsantarosa.org/opportunities.html
---
Soul Care
A group for spiritual formation, sharing and prayer, meets on Zoom each Tuesday evening at 7:00 p.m.

Contact Pastor Lori for more details.
lori.sawdon@fumcsantarosa.org
---
NEW PARENTS GROUP
Parents, do you want some help in learning how to talk to your kids about racism?
We've started a Facebook group for parents to share resources, ideas, struggles and victories in talking to our kids about racism. 

UMC Parents Talk About Racism
This Facebook group is hosted by Christ Church United Methodist and Santa Rosa First United Methodist Church.
We hope that you will join in this conversation with us, and that this group will be a valuable resource to the parents and families in our church community.
---
---
facilitated by Pastor Lindsey Bell-Kerr &
Rabbi Kramer of Congregation Shomrei Torah


Contact Pastor Lindsey for more details
lindsey.bell-kerr@fumcsantarosa.org
---
The Outreach and Service Commission is once again sponsoring a SCHOOL SUPPLY DRIVE to collect backpacks and school supplies for the children at The Living Room – formerly the daytime drop-in center for homeless mothers and their children, now a distribution point for meals, toiletries, clothing and other needed supplies.  We feel the same school supply items will be needed regardless of where "school" takes place.
Throughout the city, we have all seen the long lines of people waiting to receive food to feed their family.  To help meet the need, the FISH food pantry has now recently reopened with limited hours.  When we went into the Shelter In Place lock down three months ago, their shelves were cleared off before closing and are now in desperate need of restocking.  Can you help?
Collection for both school supplies and food begins on
July 18 and ends August 1. 
We  have set times when you can drop off your donation curbside at our Montgomery campus.  Just pull up in the yellow zone outside the Sanctuary and a member of Outreach & Service will take your donation on the following dates:
Saturday, July 18 from 10 AM till 12:00 noon
Sunday, July 19 from 2:00 PMtill 4:00 PM
Saturday, July 25 from 10 AM till noon
Sunday, July 26 from 2:00 – 4:00 PM
Saturday, August 1 from 10:00 AM till noon.
---
The July/ August combined Roseleaf edition
is now available on the Website!
https://www.fumcsantarosa.org/uploads/1/2/2/9/122915204/132_july_august_roseleaf_2020_final.pdf
---
Fair Trade coffee,
tea, and chocolate sales continue. 

We will contact you for payment and delivery to your door. 
---
The July/August edition of the Upper Room is available
for delivery or you may subscribe to their website at :
https://bookstore.upperroom.org/Products/UEJA20/the-upper-room-julaug-2020.aspx




Contact Elizabeth if you would like a delivery.
---
Thank You for Your Continued Faithful Giving!
 
We are grateful for the generous support of the congregation through

these continuing months of uncertainty.  


If you are able to continue financial gifts to the church,
here are some ways to do so: 
Mail your check to First UMC, 1551 Montgomery Drive, Santa Rosa, CA95405.
Set up automatic withdrawal or Bill Pay from your bank account. Our Office Operations Manager, Janis Brewster, can assist. Email her at

 
janis.brewster@fumcsantarosa.org
 

or leave a message at 545-3863, ext. 204.
Give online through our website at

 
www.fumcsantarosa.org
(Give Tab, Click either Give Online Now or Pay My Pledge.)
  Funds are transmitted through Donorbox.

Thank you for continuing the ministry of Christ among us and through First UMC!
---